NF Career Management
This is a unique program that will ensure players development with a close follow up and guidance from a professional NF coach. Through this program, NF Academy will be guiding the participant to develop his skills, not only on the pitch but also outside the pitch.
A fully online program, where technical and tactical, among other topics will be covered on a weekly basis.
WHO IS IT FOR?
NF Career Management is for motivated, dedicated and ambitious players, ready to move on to the next level in their development. This program will give players opportunities to test themselves with the guidance of a professional Portuguese football coach.
Participating players will have the chance to be invited to participate in future programs with NF Academy, either international tournaments, according to the player's level, but also, they can have a chance to be invited to a trial with a portuguese club.
GOALS WITH THE PROGRAM
With NF Career Management we focus on giving players opportunities to play on a professional or amateur level:
Support the development and ensure that players have improved individual follow-up from a professional coach.


Opens the opportunity with Portuguese clubs for professional contracts or opportunities to play abroad as an amateur.

Be an advising partner for players and families in making career choices.
Give players detailed feedback on which areas they need to improve and a detailed evaluation report that gives guidance for their training work.

Kickoff meeting to evaluate current situation and sporting goals
1 consultation per week 15 – 20 minutes with tactical and technical

Technical and tactical advise
Individual guidance
Support in other areas outside football

2 sessions a month of video analysis

Technical and tactical actions

Your private NF coach is available for family and players for consultation when needed.
All players will have their own and personal plan of development – (Taylor made for each specific player profile).
Talk with coaches to new potential clubs in NF Academy network and based stronger relations: Scandinavia, Portugal, and Southern Europe.
All players will have a written report of their own development, and a plan for future development – taylor made for each player
Price per player
3 Month Subscription – 895 EUR
6 Month Subscription – 1695 EUR
BE GUIDED BY EXPERIENCED COACHES
Our coaches have worked for many years as youth talents developers, not just in NF Academy, but also in some top Portuguese football academies. They are experts in identifying the needs and supporting on the development of a player.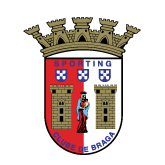 Upcoming NF Local Events
Have a look at the overview of all of our events here
FIND YOUR EVENT
- Choose one option - You will be automatically redirected to the selected option results -