NF INDIVIDUAL DEVELOPMENT PROGRAM
This exclusive program provides players with personalized development plans, closely monitored by an experienced NF coach. Through the program, NF Academy guides participants in enhancing their skills, both on and off the field, with a comprehensive online curriculum that covers technical, tactical, and other relevant topics on a weekly basis.
WHO IS IT FOR?
The NF Individual Development Program caters to ambitious and committed players looking to take their skills to the next level. It provides expert coaching by a professional Portuguese football coach, and participants get the opportunity to showcase their skills in international tournaments and potentially get trial invitations with a Portuguese club.
Field players
Goal Keepers
Boys and Girls
2009 to 2005
Boys and Girls
2009 to 2005
GOALS WITH THE PROGRAM
NF Individual Development Program helps players reach their potential by providing personalized coaching, guidance, and opportunities to play professionally or abroad.
They also provide comprehensive feedback and evaluation reports to assist with career choices.
Kickoff meeting to evaluate current situation and sporting goals.
1 consultation per week 15 – 20 minutes technical and tactical advise.
Individual guidance.
2 sessions a month of video analysis.
Technical and tactical actions.
Your private NF coach is available for family and players for consultation when needed.
All players will have their own and personal plan of development.
All players will have a written report of their own development, and a plan for future development.
Price per player

3 Month Subscription
6 Month Subscription
895 EUR
1695 EUR
BE GUIDED BY EXPERIENCED COACHES
Our coaches are experienced in developing youth talent, having worked not only at NF Academy but also at top Portuguese football academies, such as those listed below. With their expertise in identifying player needs and providing support for development, they are well-equipped to help players reach their full potential.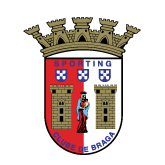 RELATED PROGRAMS
CLUB EXPERIENCE
Gain valuable experience by spending a week in Portugal training at a Portuguese football
club and learning their methodology alongside players of similar or higher skill level.
Upcoming NF Local Events
Check out all of our upcoming events here
FIND YOUR EVENT
- Choose one option - You will be automatically redirected to the selected option results -