NF PHYSICAL TRAINING PROGRAM
Through this program, players will have the opportunity to train with the continuous support and feedback of one of our Strength and Conditioning coaches, who will follow the participant on a physical approach, with an effective training program.
Our coach will analyse and create a training program, where the participant will receive his weekly training plan with all the information associated. The player will have a weekly meeting with the coach to assess his performance throughout the week.
WHO IS IT FOR?
Players from: 2010 – 2004
This program is available for players at the age of twelve, regardless of position, level, gender or country.
GOALS WITH THE PROGRAM
The goal of our training program is to prepare our athletes for the demands of the sport, in order to improve their performance as football players.
Over the years football has developed to be played in less time and space, demanding players to be physically prepared for its specificity.
Our program is designed to offer the basis of a sustainable physical preparation that allows our athletes to be more and more prepared over their development as players, to make a difference in this dimension of the game.
Introduction meeting
Assessment of the athlete training level
Assessment of the athlete physical qualities
Weekly video meeting around 30 minutes
Weekly resume of the program and its relation with the club training
Assessment of the training week (Exercises, loads, reps…)
Next week's preparation
Updated weekly training program
Access to videos and photos of the exercises to follow the program
Final written report
Price per player
3 Month Subscription
599 EUR
BE GUIDED BY EXPERIENCED COACHES
Our coaches are experienced in developing youth talent, having worked not only at NF Academy but also at top Portuguese football academies, such as those listed below. With their expertise in identifying player needs and providing support for development, they are well-equipped to help players reach their full potential.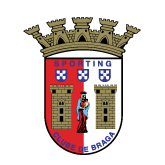 RELATED PROGRAMS
NF INDIVIDUAL DEVELOPMENT PROGRAM
Upcoming NF Local Events
Check out all of our upcoming events here
FIND YOUR EVENT
- Choose one option - You will be automatically redirected to the selected option results -